Personal Liability of Directors or Members of One Person Company Registration in Coimbatore
Personal Liability of Directors or Members
Notwithstanding the cardinal principles of "limited liability" and "corporate personality", the Companies Act, 1956 has specifically provided that in certain cases the advantages of distinct entity and limited liability of personal may not be allowed to be enjoyed. Such cases are:
Reduction of Membership: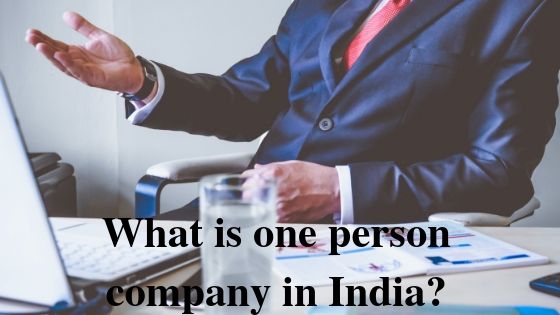 Where the number of members falls below the statutory minimum (seven in the case of a public company and two in the case of a private company), and the company carries on business for more than 6 months while the number is So reduced, every person who is a member of the company during the time the company so carries on business after those six months and is aware of that fact, shall be severally liable for the payment of company's debts contracted during that time Thus, in this case, the privilege of limited liability is lost by the shareholders (Section 45).
Mis-description of Name:
Where an officer of a company signs on behalf of the company any contract, bill of exchange, hundi, promissory note, cheque, or order for money or goods, such person shall be personally liable to the holder if the name of the company is not mentioned (Section 147). In a case, the directors were held personally liable for a cheque signed by them in the name of a company stating the company's name as "LR Agencies Ltd. whereas the real name of the company was" L & R Agencies Ltd."
Subsidiary Company:
A holding company is required to disclose to its members the accounts of its subsidies (Sections 212 and 214). Though in the eyes of law, a subsidiary is a separate legal person, under certain Circumstances, the court may not treat the subsidiary company as an independent entity. It may not be possible to put in a strait jacket of judicial definition as to when the agent, subsidiary company, Can really be treated as a branch, or an agent, or a trustee of the holding company. Circumstances such as the profits of the subsidiary company being treated as those of the parent company, the control and conduct of the business of subsidiary company vesting completely in the nominees of the holding company…may indicate that in fact the subsidiary company is only a branch of the holding company.
Fraudulent Conduct
Where in the course of winding-up of a company it appears that any business of the company has been carried on with an intent to defraud creditors of the company or any other person, or for any fraudulent purpose, those who were knowingly parties to such conduct of business may, at the discretion of the court, be made personally liable without any limitation as to liability for all or any debts or other liabilities of the company (Section 542).
According to a decision of the Supreme Court in India, corporate veil can be lifted so as to expose any person to liability who have committed a fraud upon the public from their sheltered position. In this case a large number of persons were deceived by a company in a scheme of booking plots-flats which was operated with utter dishonesty and fraud towards persons coming into the scheme. Persons playing such frauds, though in the name of a company. The fact that they have been punished for contempt of court does not absolve them from liability.
Failure to return Application Money
In case of first allotment of shares in a public company, if minimum subscription has not been received or the company has not obtained certificate of commencement of business, the directors shall be personally liable to pay money with interest, if application money is not repaid within 130 days [Section 69(5)].
Misrepresentation in Prospectus
In case of misrepresentation in a prospectus, every director, promoter, and every other person who authorizes issue of such prospectus incurs liability towards those who subscribe for share on the faith of untrue statement (Section 62).
Non-Payment of Tax
When any private company is wound-up, any tax assessed on the company whether before or in course of liquidation in respect of any income of any previous year cannot be recovered, every person who was director of that company at any time during the relevant previous year shall be jointly and severally liable for payment of tax.
Ultra vires Acts:
Directors of a company will be personally liable for all those acts which they have done on behalf of a company if they are ultra vires the company.
Illegal Association
In order to prevent the mischief arising from large trading undertakings being carried on by large fluctuating body's so that persons dealing with them did not know with whom they were contracting, the law has put a ceiling on the number of persons constituting an association or partnership An unincorporated company, association or partnership consisting of large number of persons has been declared illegal. By virtue of Section 11 of the Companies Act, no company, association or partnership consisting of more than 20 persons (10 in the case of banking business) can be formed for the purpose of carrying on any business for gain, unless it in registered a section 8 company under the Companies Act, or is formed in pursuance of some other Indian Law, or is a Joint Hindu Family carrying on business for gain. Section 11 of the Act does not apply to the case of a single joint family carrying on any business whatever may be the number of its members. But if two or more joint Hindu family firms carry on business together and the combined number of members exceed 20, then their association will become illegal. In computing the number, minor members of joint families are to be ignored. If by reason of minor members of such joint families on attaining majority, the number of persons exceeds the statutory limit, it will ipso facto become an illegal association. In this case the question arises as to whether the penal provision of this section may be applied to that illegal association. The liberal view under such circumstances seems to be exemption from the penal provision since illegality supervenes at a subsequent stage. But by strict interpretation of the provisions of the said section one may hold such illegal association liable.
An unregistered association consisting of 115 members was alleged to be formed at the instance of Government to help it in distribution of grain among public. It was established from evidence that an element of acquisition of gain was present in its formation. It was, therefore, held that it was an illegal association and came within the purview of Section 11 of the Act Associations, like charitable, religious or scientific, which are not formed for the purpose of acquisition of gain are excluded from the scope of the section. Foreign companies are also excluded from the scope of this section. On discovery of illegality of an association, the members may choose either to register it under the Act or to disclose it immediately. In the absence of any such steps, they continue to be in the association on paying of the penalty under this section. To protect the interest of the outsiders this public mischief of unregistered large trading association is suppressed by this section. It is with this end in view, an illegal association formed by combination of two or more joint families ought to be governed by the provisions of the section.
The effect of non-registration of an association which falls within the terms of Section 11 is that such association is illegal and has no existence in the eyes of law. The law does not recognize t so much, so no relief can be granted either to the association or to any of its members, as the contractual relationship on which it is founded is illegal.
Since, the law does not recognize it, an illegal association:
i) Cannot enter into any contract;
ii) Cannot sue any member, or outsider, not even if the company is subsequently registered;
iii) Cannot be sued by a member, or an outsider for, it cannot contract any debts;
iv) Cannot be wound up by order of Court. In fact, the Court cannot entertain a petition for its winding up as an unregistered company, for if it did, it would be indirectly according recognition to the illegal association. However, an illegal association is liable to be taxed.
The members of an illegal association are individually liable in respect of all acts or contracts made on behalf of the association; they cannot either individually or collectively, bring an action to enforce any contract so made, or to recover any debt due to the association.
Under Sub-sections (4) and (5) of Section 11, every member of an illegal association is:
i) Personal liable for all liabilities incurred in carrying on the business of, or by, the illegal association, and
ii) Punishable with fine up to Rs. 10,000.